Solar Energy in Iowa: Policies and Practices at the Municipal, County, and State Levels
This event took place on Tuesday, October 11 from 9:30 am to 3:00 pm in the Levitt Auditorium in the Boyd Law Building. Organizers have uploaded videos of each panel, for those who would like to watch these panel discussions.
The Solar Policy Panels: At A Glance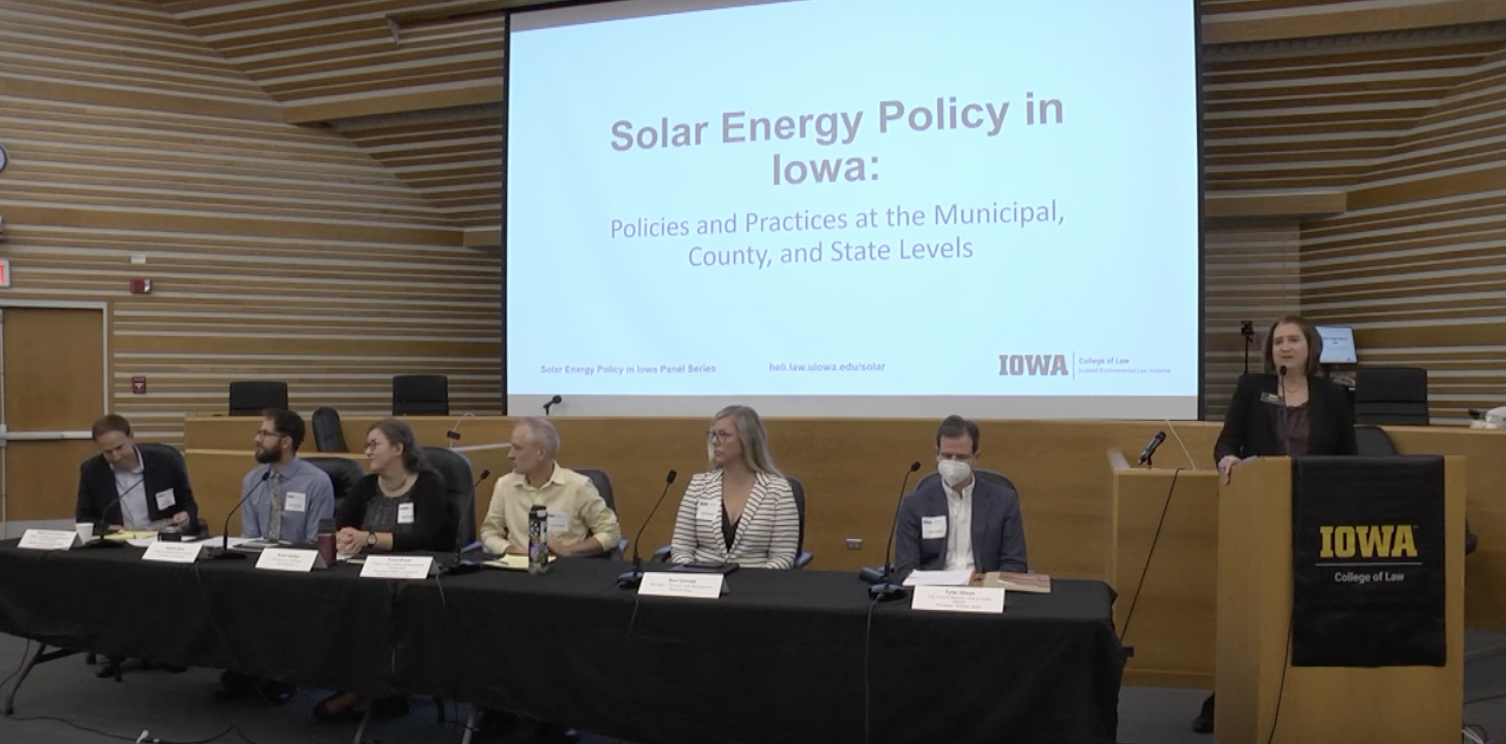 in person attendees at the Solar Policy Panel Series in Boyd Law Building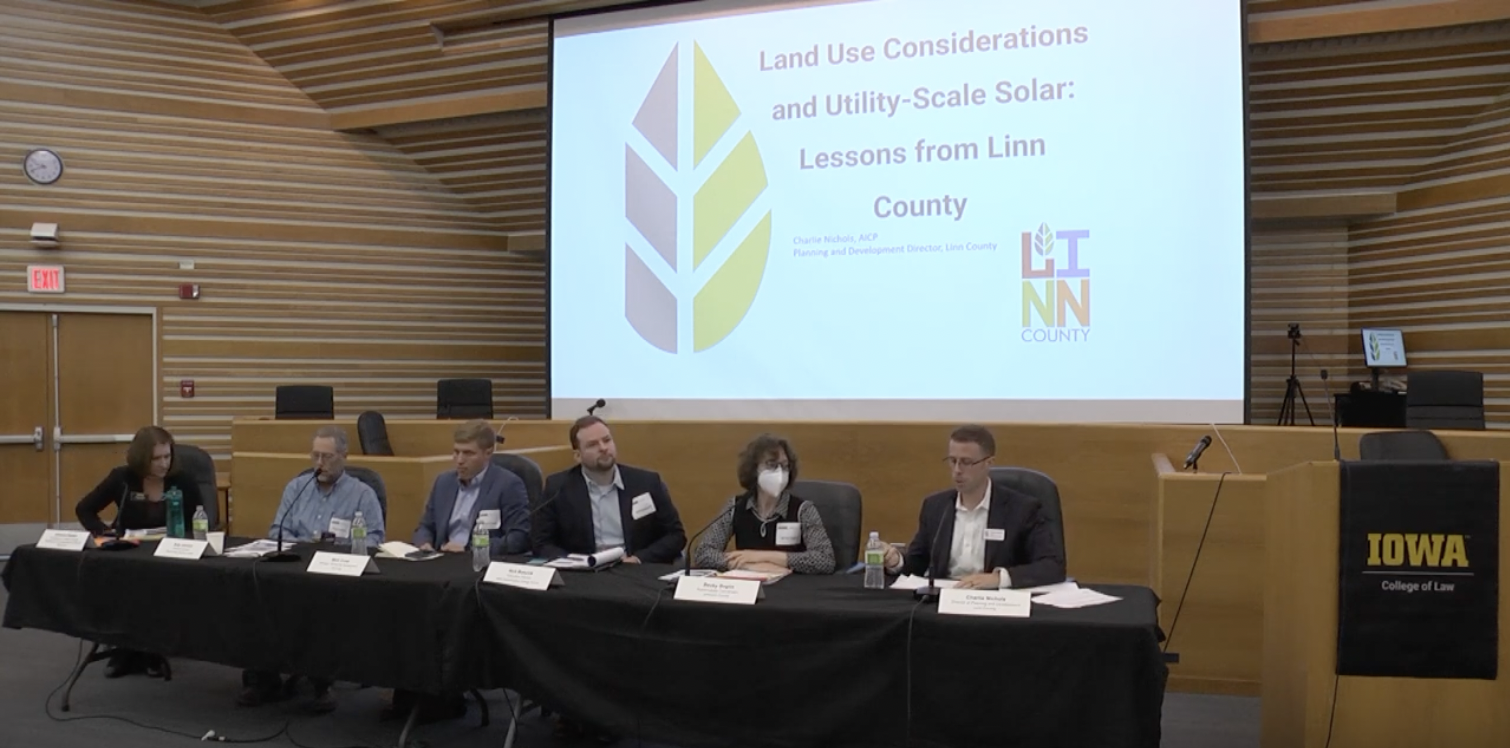 virtual attendees on the live webinar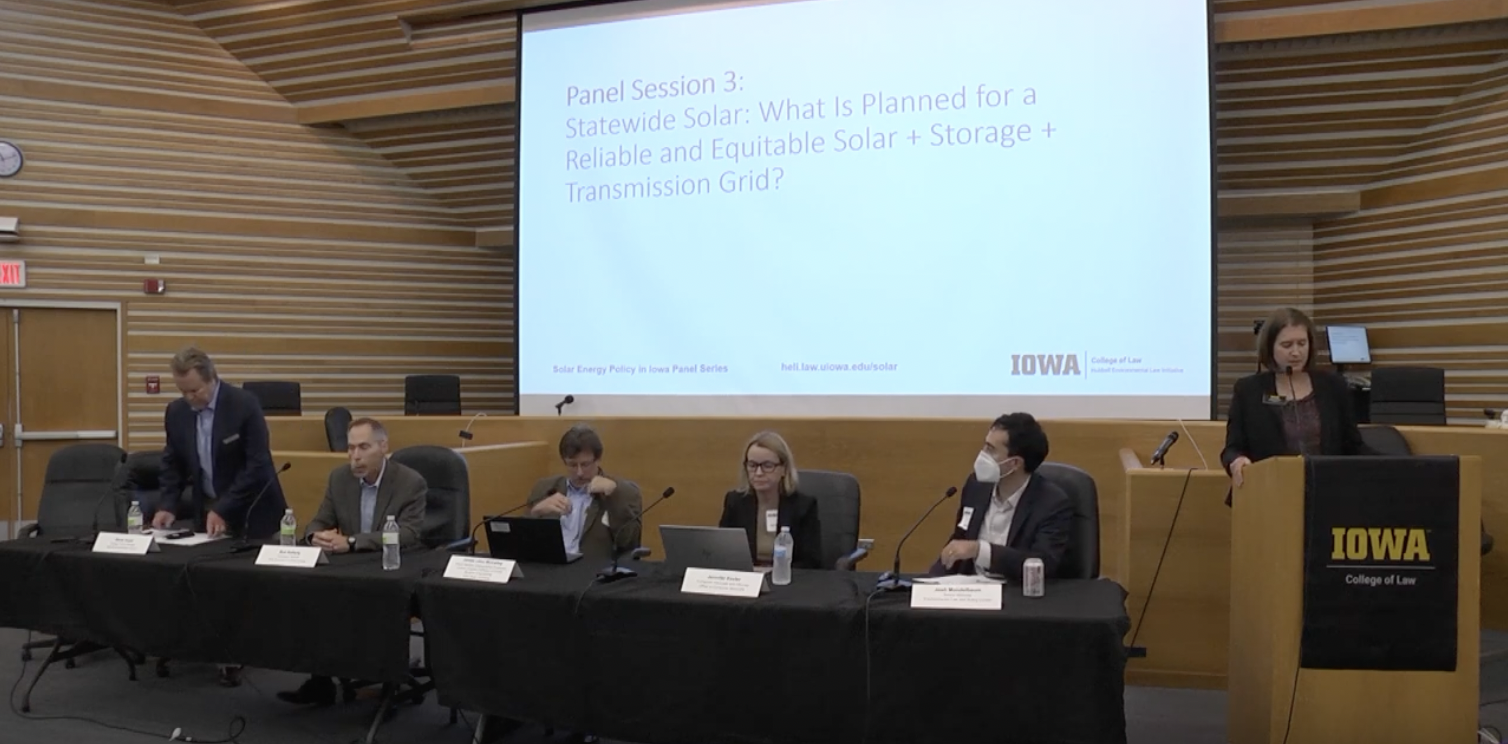 moderators and panelists, from 7 different counties across 2 states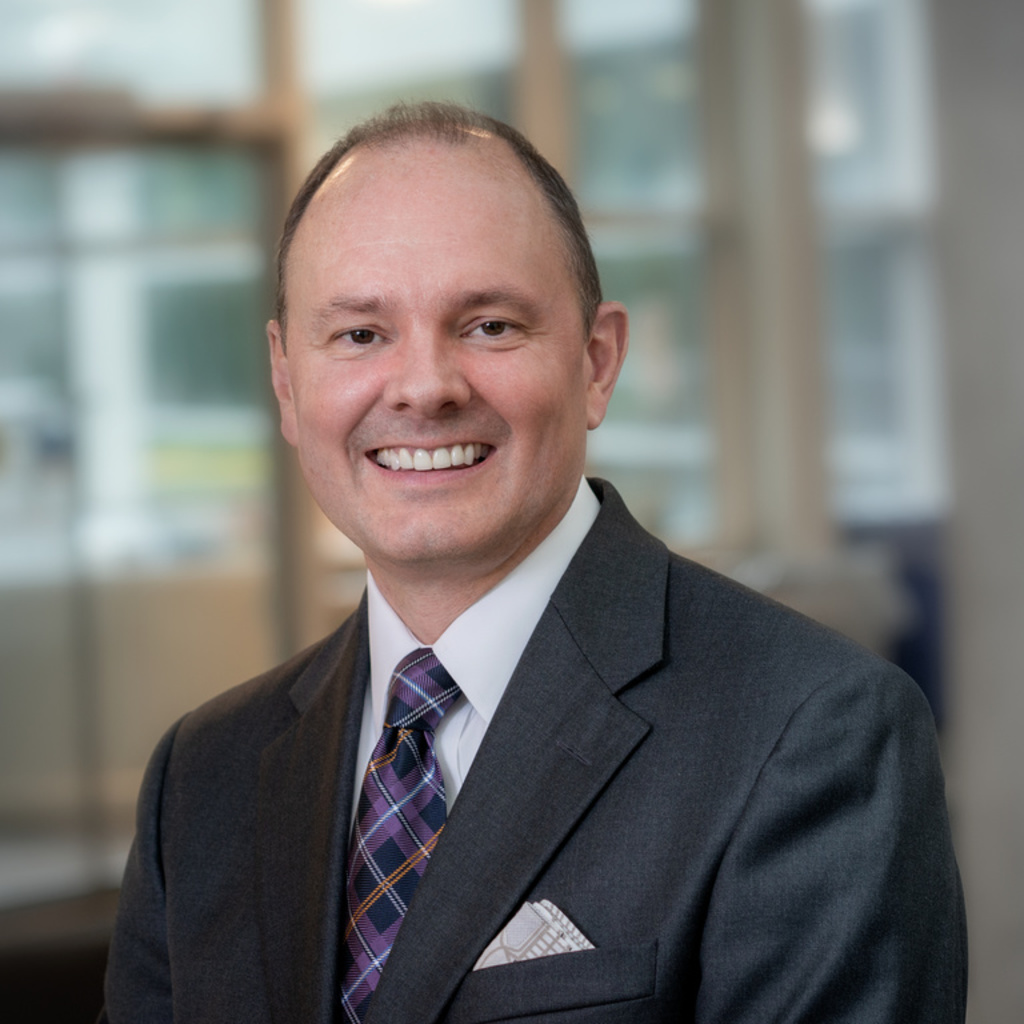 Welcoming Remarks:
Welcoming Remarks were given by UI College of Law Dean Kevin Washburn in the Levitt Auditorium, Boyd Law Building.
Panel Session 1:
Solar at the Local Level: How Can Iowa Support Customer-Owned and Community Solar?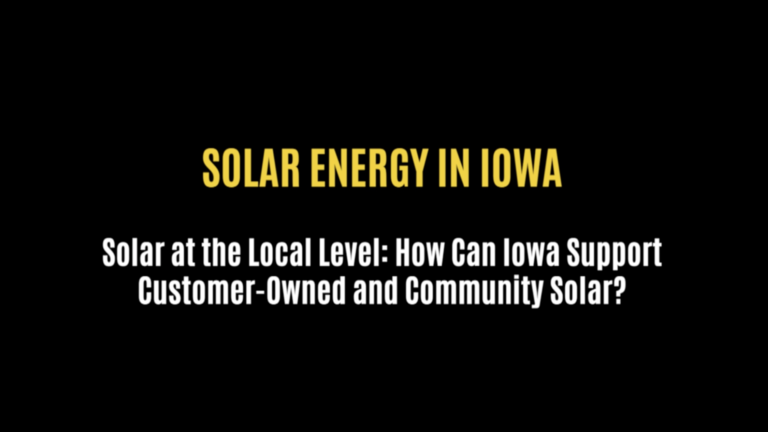 What local communities can and cannot do to support customer-owned distributed solar and community solar in Iowa.
Panel 1: Solar at the Local Level Video
Panel Session 2
Land Use Considerations: Is Utility-Scale Solar Compatible with Current Land Uses?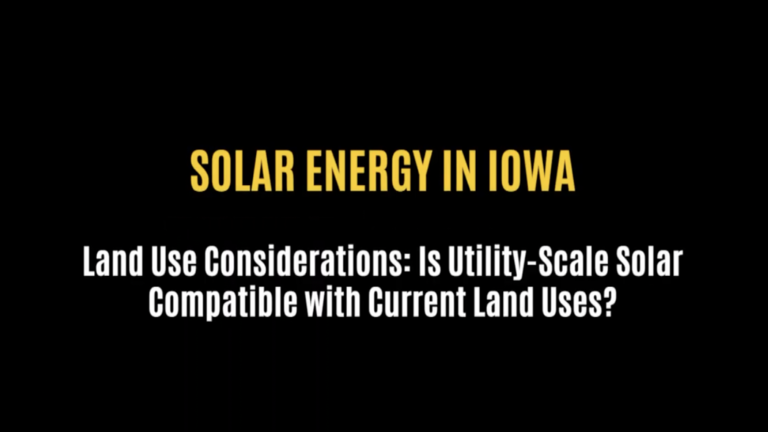 What feedback is being gathered and from landowners, residents, industry, and other interests for utility-scale solar projects in Iowa.
Panel 2: Land Use Considerations
Panel Session 3
Statewide Solar: What Is Planned for a Reliable and Equitable Solar + Storage + Transmission Grid?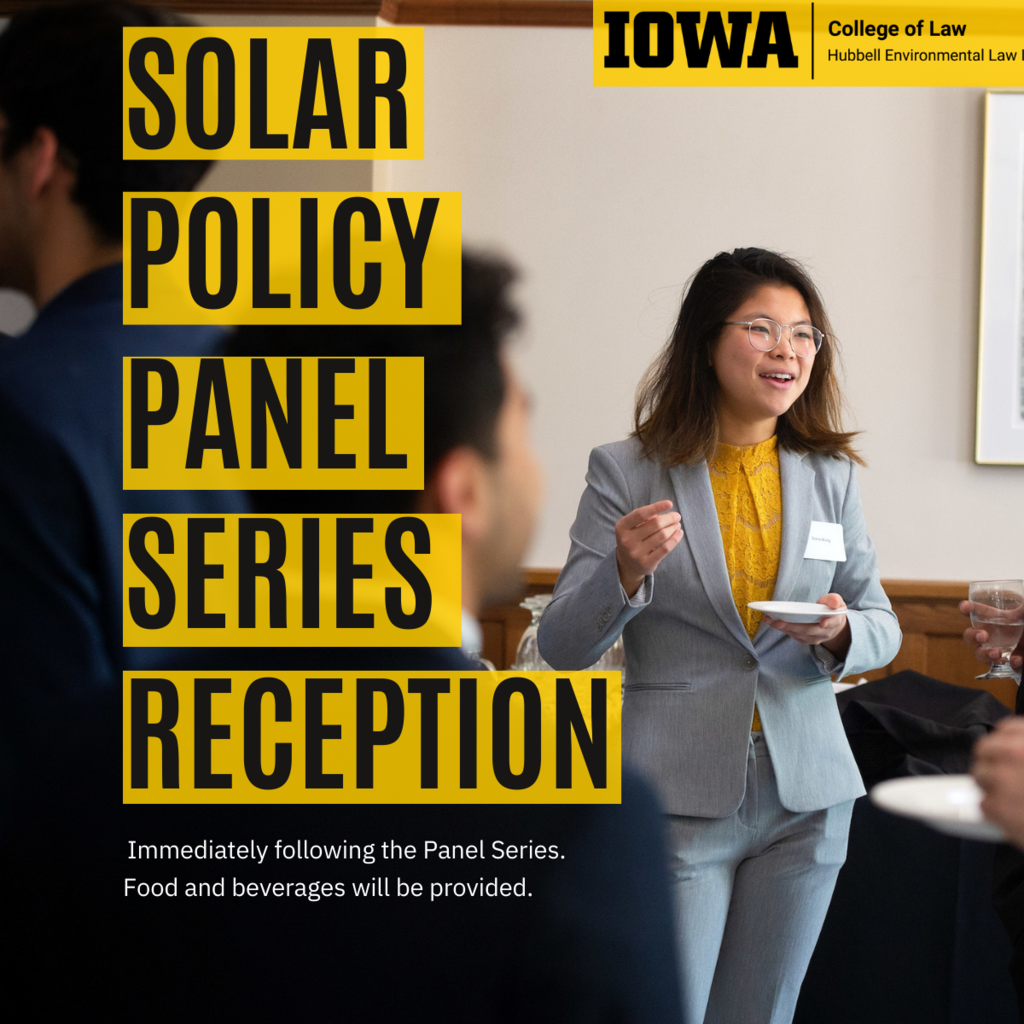 Networking Reception
After the Panel sessions, the panelists, attendees, industry, faculty, and students participated in a networking session to continue the conversation.
Questions or Comments
For questions, comments, or concerns about the Solar Policy Panel Series or the Hubbell Environmental Law Initiative, contact Program Director Blake Rupe at blake-rupe@uiowa.edu.