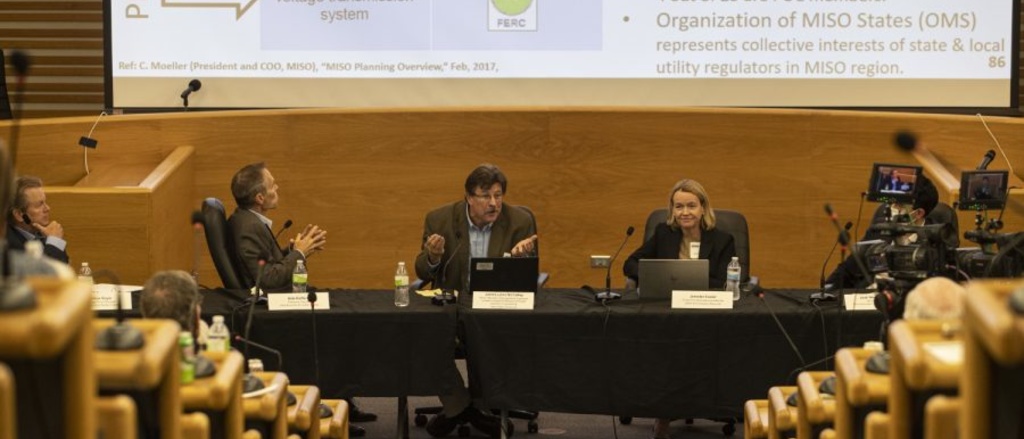 Hubbell Lecture Series
HELI sponsors an acclaimed lecture series on environmental issues, which features leading voices from academia, government, environmental groups, and industry.
The lecture series provides Iowa Law students the opportunity to learn from leaders of the environmental movement in the United States, builds relationships between the Law School and the environmental community, and contributes to debate about the environmental challenges facing our nation and the world. Students have the opportunity  to meet privately with speakers during their visits to Iowa Law.
Some lecturers are co-sponsored by other schools and programs at the University of Iowa. All lectures are open to the public. Admission is free.
Careers in Environmental Law Speaker Series
HELI offers a speaker series focusing on careers in environmental law. This speaker series brings environmental practitioners from a wide range of backgrounds to Iowa Law for lunchtime presentations that explore the myriad ways that environmental lawyers contribute to environmental protection, natural resource conservation, and clean energy efforts.
The speaker series includes public service and public interest attorneys, as well as attorneys in private practice and within corporations. The practice areas encompass new areas of environmental law, such as renewable energy and sustainability programs, as well as more traditional compliance counseling and enforcement practices.
Panel Discussions and Special Events
HELI routinely sponsors panel discussions and special events throughout the year on current issues in environmental law with a particular emphasis on issues affecting the state of Iowa. 
The panel discussions are moderated by members of Iowa's distinguished and extensive environmental and sustainability faculty, staff and researchers. The discussions include presentations by academics, practitioners, and policy makers. Many of the events and panels are presented in conjunction with classroom discussions.