Generating opportunities for the College of Law to deepen and broaden its engagement with environmental issues in Iowa and beyond.
Upcoming HELI Events
 

The Hubbell Environmental Law Initiative is excited to share the programmatic themes for this 2023-2024 academic year.
More events will be added here soon, but for now please read more about the events currently schedule here, or by viewing our "Events and Programming" page.
Upcoming HELI Events
Wednesday, October 4, 2023 12:45pm to 1:45pm
Panelists will discuss the
30 by 30 Initiative
, existing laws, current conservation programs, as well as legal and policy tools available for increasing habitat and protecting biodiversity on privately owned agricultural land across the state. Panelists for this event are: Anna Gray, Public Policy Director & Counsel at the Iowa Natural Heritage Foundation Ingrid Gronstal, Research Fellow at the Hubbell Environmental Law Initiative Kate Hansen, Senior Policy Associate at the Center for...
Tuesday, October 10, 2023 5:30pm to 6:30pm
On Tuesday, Oct. 10, HELI will host a fireside chat style discussion between Dean Kevin Washburn and Tanya Trujillo, Iowa Law graduate (92JD) and former Assistant Secretary for Water and Science at the US Department of the Interior. Assistant Secretary Trujillo is currently the Water Policy Advisor to the New Mexico Governor and Deputy State Engineer. Assistant Secretary Trujillo will discuss her perspectives as an Iowa law graduate whose winding career path took her from private practice to the...
Thursday, October 26, 2023 12:30pm
The Environmental Law Society is excited to host a student panel on environmental summer internships. A list of environmental legal internships will be provided and students will discuss their experiences applying for and interning in the legal field. Lunch will be provided!
View more events
General Events and Programming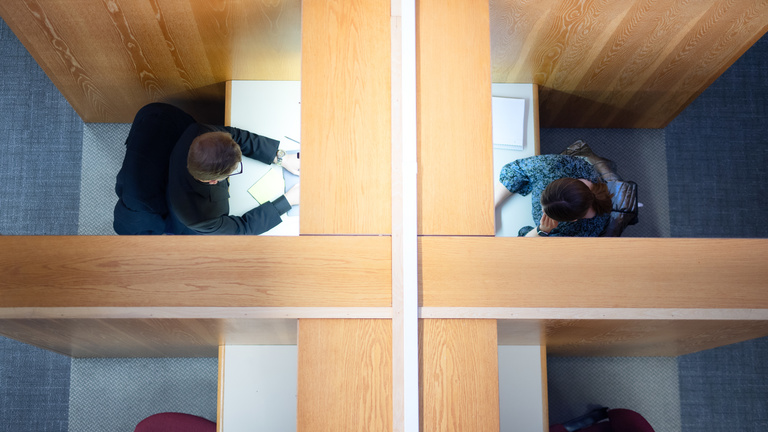 Leading voices from academia, government, environmental groups, and industry. Some lecturers are co-sponsored by other schools and programs at the University of Iowa. All lectures are open to the public. Admission is free.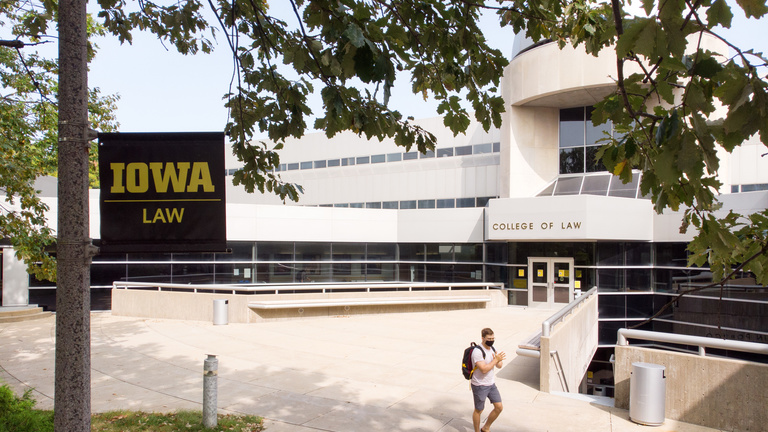 Exploring the myriad ways that environmental lawyers contribute to environmental protection, natural resource conservation, and clean energy efforts.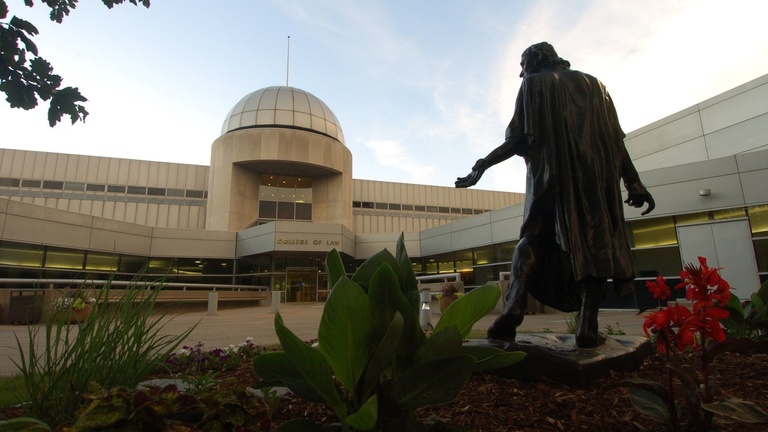 Exploring current issues in environmental law, with a particular emphasis on issues affecting the state of Iowa.
HELI News and Resources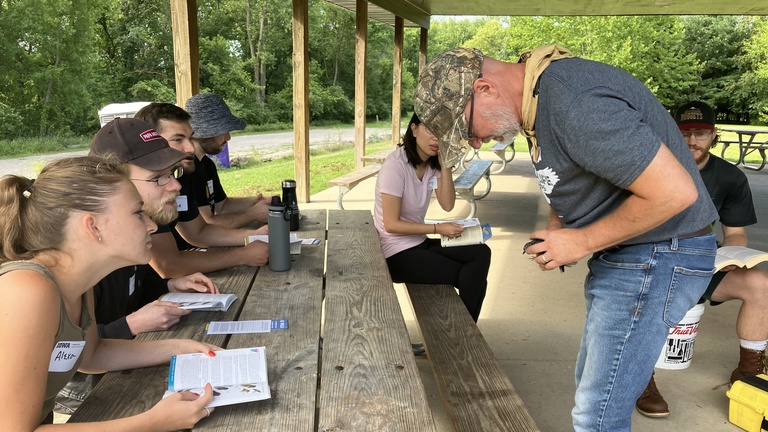 Wednesday, August 23, 2023
This Fall, the Hubbell Environmental Law Initiative (HELI) launched the first environmental law field course at the University of Iowa, with the help and support of the University of Iowa Wildlife Instruction and Leadership Development (UI WILD) team and the UI College of Education.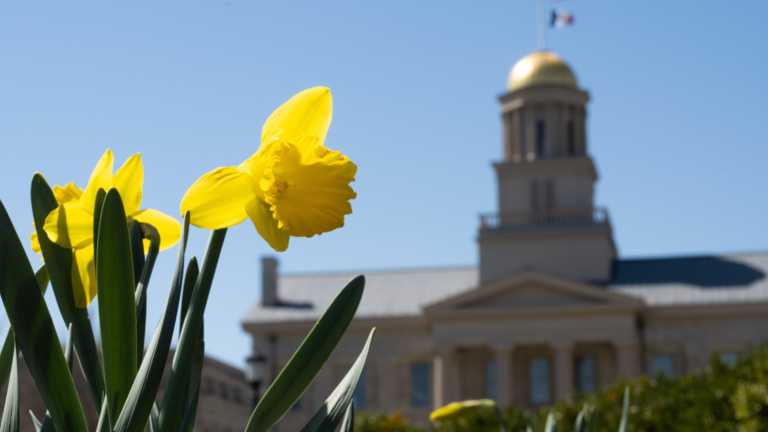 This Earth Day, Iowa Law celebrates the expansion of environmental law opportunities for students, alumni, and the larger community in Iowa and beyond.
Join the HELI list mailing list!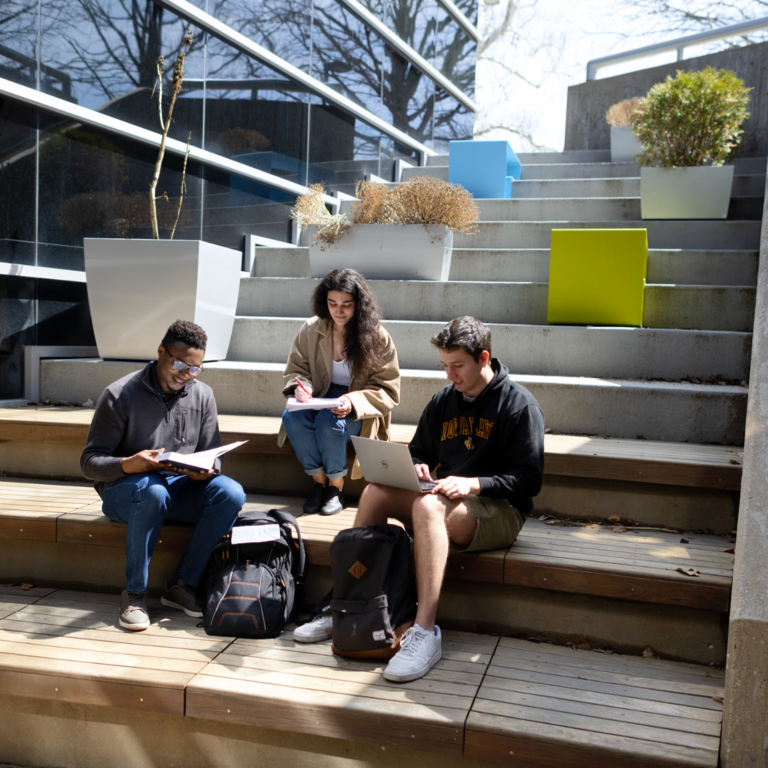 Please complete this form here to join the HELI mailing list to learn about new events, programming, opportunities, and other HELI-related information.
Explore Past HELI Events
Friday, April 14, 2023 (all day)
Join environmental scholars from around the country for a series of talks exploring what it means to adapt to a warming world. This event will take place in Levitt Auditorium, in the Boyd Law Building on the University of Iowa campus. The panels and talks for the day are as follows: 9:30 a.m: Welcoming Remarks 9:30 - 10:45 a.m. - Panel One: Adapting Law to a Warming World Introduction to the Environmental Law Collaborative Project and the Disruptions of a Warming World Western Water Rights...
Tuesday, April 4, 2023 12:45pm to 1:45pm
Author and Professor John Leshy discusses his new book, Our Common Ground: A History of America's Public Lands on April 4, 2023. Professor Leshy's talk highlights the main themes of this history and lessons it offers for dealing with contemporary challenges like climate change, biodiversity loss, and the dramatic increase in visitation. More information will be available at: heli.law.uiowa.edu/publiclands John Leshy is the Emeritus Distinguished Professor at University of California College of...
Friday, March 31, 2023 8:50am to 6:15pm
Join The Journal of Gender, Race & Justice (JGRJ) and Transnational Law and Contemporary Problems (TLCP) for discussions on the human rights implications of voluntary carbon markets and emerging geoengineering technologies developed to combat the climate crisis. Our panelists will explore the pragmatic implications of these approaches as well as possible regulatory frameworks, nationally and internationally. Throughout these discussions, we will center global Indigenous voices speaking on self-determination and knowledge systems that are foundational to any discussion of climate action.